2023 East Bangor Waste Schedule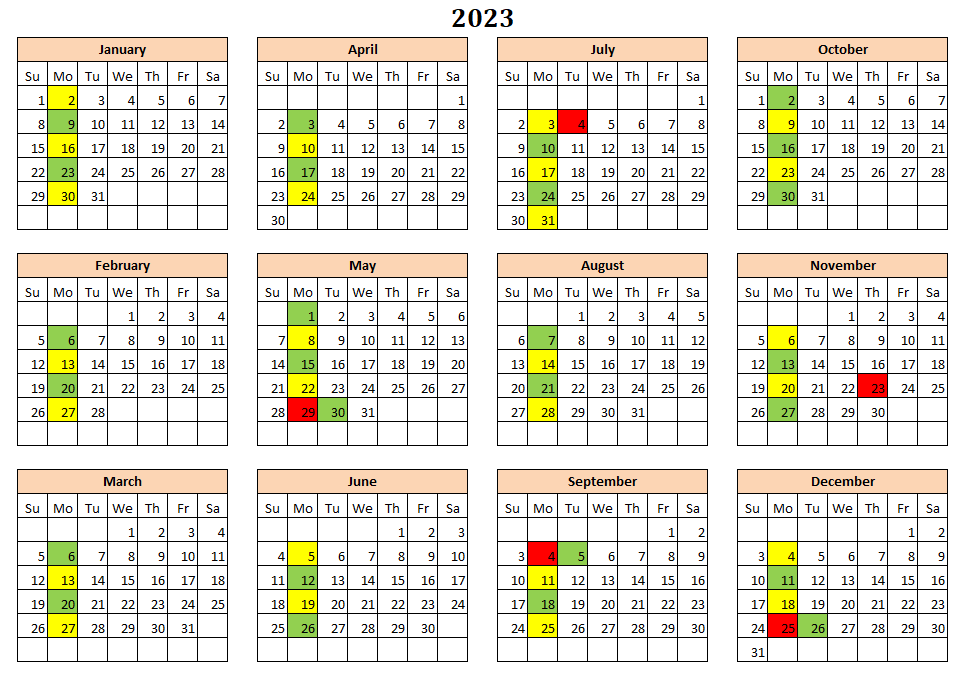 R –Recycling Collection Every Other Week T-Trash Collection Week H – Indicates Holiday Collection Week
Trash Curbside Collection
Your waste will be collected curbside each Monday except Memorial Day, Labor Day and Christmas
when collections will occur on Tuesday.
Recycling Curbside Collection
Recycling collection will occur every other Monday as identified in green.
Please call 1-800-621-2100 to reach our Grand Central Landfill and Hauling Team.
Single Stream
Recycling
Collection
All recyclables may be placed in the same recycling container and put out for collection every
other Thursday. Please do not include plastic bags of any kind with your recycling.
What East Bangor Borough Can Recycle
These items may be placed in the container for single-stream recycling
 Plastics: 1,2,3,4,5,6,7
 Glass: bottles and jars
 Metal: bi-metal, aluminum or tin cans
 Paper: newsprint, small cardboard boxes (shoe, gift, cereal boxes), magazines, phone books,
envelopes, junk mail
 Cartons: Milk, cream, wine, juice, broth, egg substitutes
 Corrugated cardboard: please cut or flatten boxes
These items are not accepted for recycling
 Plastics: any plastic that is not marked with 1 to 7 in recycling symbol, toys, garden hoses,
pool covers, bowling balls, clam-shell containers (think tomato and fruit containers)
 Glass: mirrors, plate glass, drinking glasses, glass cookware
 Electronics: TV's, microwave ovens, appliances
 Styrofoam, propane tanks, tires
 Any soiled or greasy paper or cardboard, including pizza boxes
 Used Syringes – please use our Think Green from Home program for this
WM will not collect yard waste, grass, televisions, computer equipment, appliances containing
refrigerants, construction debris and hazardous waste. Our company also will not collect any liquid
waste, including paint. If you have paint you no longer need, attempt to give it to someone who
can use it. Otherwise, before placing out for the trash collection allow the paint to dry out or add
cat litter or sand to the paint so that is no longer liquid.
Recycling Options
For more information about Grand Central Landfill and Hauling: Visit our website
www.grandcentrallandfill.com or follow us on Facebook!
www.facebook.com/grandcentralandfillandhauling
Recycle automotive batteries and used motor oil through a service station or car parts supplier.
Recycle dry-cell batteries, CFL light bulbs, electronics and safely dispose of used syringes using
Waste Management's for-a-fee, order-from-home services available through
www.thinkgreenfromhome.com Also visit www.wm.com/recycleright website to learn more about
recycling.